Moderators: tom_cas1, Caitlin, MrMagpie
---
Posts: 860
Joined: 25 Sep 2014, 12:53
Location: On a stroppy little island of mixed up people
Contact:
For me:

Thought I Was a Spaceman
There Are Too Many of Us
Ong Ong
---
Posts: 49
Joined: 27 Apr 2015, 18:42
I went for Mirrorball, TIWAS and Pyongyang (even though I prefer the raspy distortion of Graham's live version).
---
JAIME wrote:1) Lonesome Street

Then (in no particular order):

Go Out
Ghost Ship
Pyongyang
Ong Ong
Mirrorball

7) I Broadcast

Less faves (I need more time in order to change my mind about these ones):

New World Towers
Ice Cream Man
Thought I was a Spaceman
My Terracotta Heart
There are too many of us
After few months listening TMW, I'd say now:
1) Pyongyang
2) Lonesome Street
3) Mirrorball
4) Ghost Ship
5) Go Out
6) Ong Ong
7) I Broadcast
8) New World Towers
9) My Terracotta Heart
10) Ice Cream Man
11) Thought I Was A Spaceman
12) There Are Too Many Of Us
---
In my opinion...
1. Pyongyang
2. Lonesome Street
3. Ghost Ship
4. Ong Ong
5. Mirrorball
6. My Terracotta Heart
7. Ice Cream Man
8. There Are Too Many Of US
9. Thought I Was A Spaceman
10. New World Towers
11. I Broadcast
12. Go Out
P.S. Maybe I misunderstood the purpose of the topic, but I put the songs following my order of favorite STUDIO VERSIONS of the tracks, I didn't ordered the tracks themselves from favourite to less favourite. For example, I think the production of the studio version of Ong Ong is superior to the one of Mirrorball, because, even if its quite "sober" and anything too complicated, it still has some clever ideas that manage to emphatize its best bits (the little piano riff lasting during the last choruses? Fantastic to hear!!
Never understood why Mike doesn't play it live), but no way I prefer Ong Ong to Mirrorball as a song itself.
Same goes for TATMOU and Ice Cream Man, for me.
I'm sorry to put Spaceman so low, its arrangement is superbe and I love the song, but I just can't ignore the annoying buzz (very high in the mix) during the first half of the song. That fact makes me skip the track lots of times.
Lastly, I put Go Out at the bottom of the list because in my opinion its live version is 100000 times better than the studio one, at least from an instrumental point of view: the additional drums, the bit where Dave does his little solo (just before the line "too many western men"), distorted Graham's guitars (sublime to hear when live)... They should have re-recorded guitars and drums for that one: the studio version has too many overlapping guitars and not enough energy compared to the live version, which, on the other hand, is a fantastic, noisy, energic punch in the face. Really sorry that I haven't got the chance to hear it live by myself... Come to Italy guys!!!
Sugar Plum Fairy, Sugar Plum Fairy
---
Easily ice Cream man, ghost ship and spaceman. Pyongyang is a close one too...I just love this album!
---
1. ice cream
2. spaceman
3.pyongyang

so nothing has changed after 4 months ;D
---
I'd say My Terracotta studio version is my least fave compared to live. The rest of them are all brilliant studio versions. I suppose Ghost Ship stands out as pretty great studio version, as well as There are too many of us.

My fave lives songs are ghost ship and lonesome street (for sing along)
Mr ( ͡° ͜- ͡°) K
https://www.facebook.com/Blur2Australia
My animated I Broadcast submission
https://www.youtube.com/watch?v=nHRqhEDr70M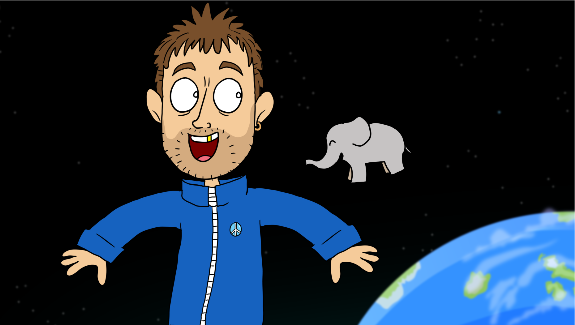 I'm country sad
I'm a ballad man
---
Posts: 11
Joined: 05 Sep 2015, 02:59
Location: Seattle WA, USA
1. Thought I Was a Spaceman
2. Lonesome Street
3. Ong Ong

4. My Terracotta Heart
5. Ghost Ship
6. Pyongyang
7. There Are Too Many of Us
---