Search found 189 matches
30 Mar 2015, 23:39
Forum: Blur
Topic: ONG ONG - APPRECIATION POST
Replies: 14
Views: 8624
I love it since I heard it on instagram (and it was just ten seconds!) I have no doubt that all hyde park will sing "I wanna be with you", I mean, the other day damon made the crowd sing a song they never heard lol. And if it works with 200 people, it will be fantastic in a big field And I don't mi...
30 Mar 2015, 23:04
Forum: Blur
Topic: ONG ONG - APPRECIATION POST
Replies: 14
Views: 8624
I will be called a "populist" (according to Damon), easy to please, a simple, or whatever, but i really love Ong Ong and i think it deserves its own appreciation post in here. I'm not saying it is my favorite (although it could be), as i love the other songs equally, mostly because they sounds diffe...
30 Mar 2015, 22:45
Forum: Blur
Replies: 24
Views: 13763
Yay! I'm glad i'm not alone on this one
ALL WE ARE SAYING, LET'S GIVE SATURDAY MORNING A SECOND CHANCE!
30 Mar 2015, 19:21
Forum: Blur
Topic: Oh Damon
Replies: 61
Views: 28177
I love Damon, I love Blur..... that's why I'm here. But does it bug anyone a tiny bit when Damon publically speaks negatively of past work? I'm sat here listening to Leisure and enjoying it plenty. But then the thought comes up that Damon and the band dislike the album. (Just because of that time i...
30 Mar 2015, 19:11
Forum: Blur
Replies: 24
Views: 13763
Is it out of place to start a plead and ask Blur to reconsider giving Saturday Morning a second chance and issue a proper release as a b-side or something? It's just that i feel it's been one of the most underrated Blur songs ever and it kinda fits with The Magic Whip. I know how ridiculous and impo...
28 Mar 2015, 19:37
Forum: Blur
Replies: 253
Views: 97428
Is this their ultimate setlist ever?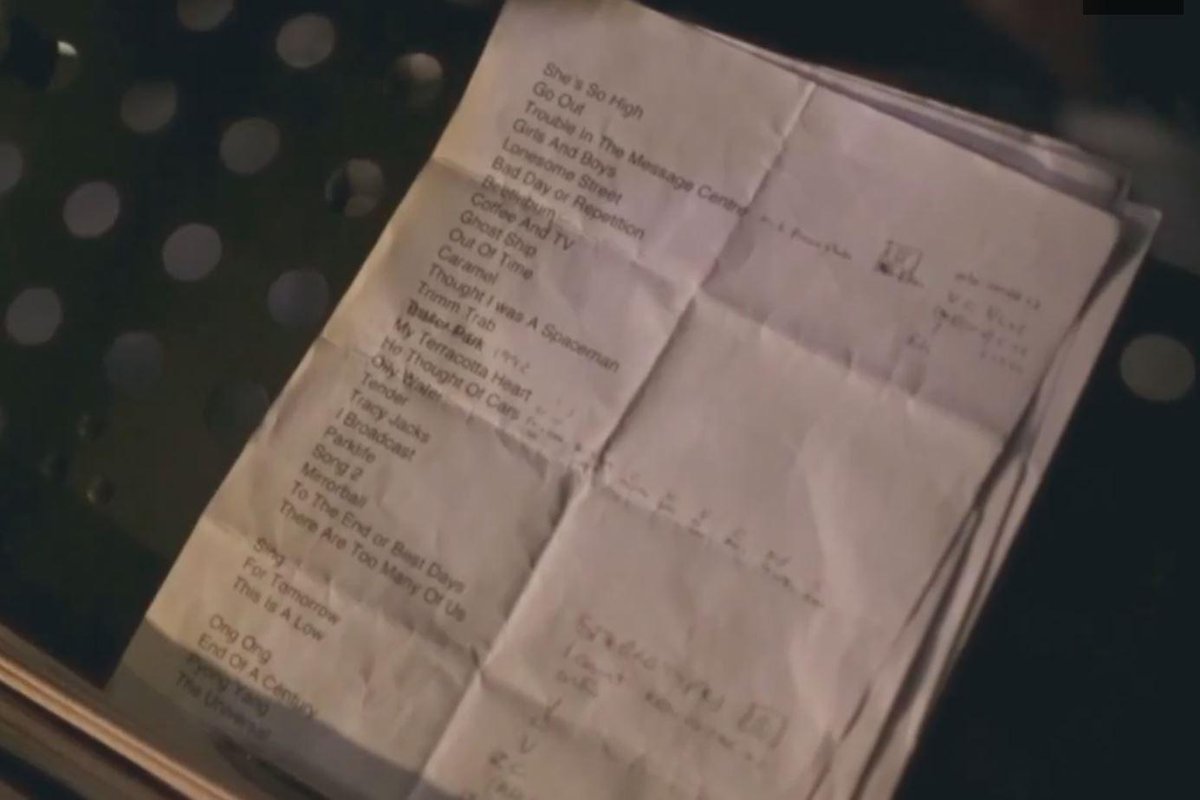 Taken from the last interview video to Graham and Steve by beats
28 Mar 2015, 18:15
Forum: Blur
Topic: The Magic Whip Lyrics
Replies: 91
Views: 58768
Ok english is not my first language, but I tried... mind helping me fill in the gaps?? I thought I was a spaceman I thought I was a spaceman digging out my heart in some distant sand dune in a car park ??? The places where we live people like me to keep the demons in but we never succeeded, we neve...
25 Mar 2015, 18:27
Forum: Blur
Replies: 253
Views: 97428
I'd love to start a campaign so they could finally play at least one or two of our favorites songs that have never been played live ever: Resigned on top of the list along with All We Want. Please, with all the chances they have to play together for the last time, i would die to watch them play thes...
25 Mar 2015, 18:03
Forum: Blur
Topic: Mojo4music.com
Replies: 58
Views: 26144
I saw this early this morning, it was posted yesterday i think: "Make sure you join us on Mojo4music.com at 12pm tomorrow for an exclusive announcement concerning Damon, Graham, Alex and, indeed, Dave." http://www.mojo4music.com/19589/watch-blur-perform-new-album-live/" onclick="window.open(this.hre...